Toronto Beer Week 2013 Homebrew Competition Rules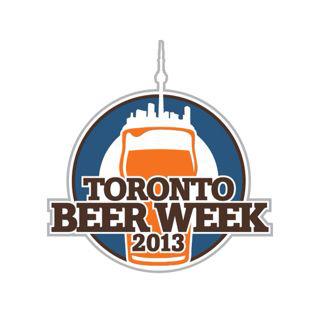 Purpose of the Contest
The purpose of the Toronto Beer Week (TBW) Homebrew Contest (the Contest) is to encourage homebrewers in the Toronto area and nearby regions of the Province to participate in Toronto Beer Week by submitting their beers for judging and having some fun along the way. This year's competition will be BJCP sanctioned.
TBW values the contribution that homebrewers make to the Toronto beer scene. TBW also seeks to encourage collaboration among the homebrewing community and Ontario craft brewers as some winning beers will be selected by participating breweries to be brewed up as a pilot or a production beer and served during Toronto Beer Week. In order to have some of the winning beers in production and ready to be served during TBW, judging will have to be completed several weeks prior to TBW.
Who can enter the Contest?
The Contest for 2013 will be restricted to the Southern Ontario region. If you are a homebrewer who is over the legal drinking age and resides in Southern Ontario, you are eligible to enter the contest. [Note: For greater clarity, TBW will deem you to reside in Southern Ontario if you reside anywhere in the territories covered by MTO Southern Ontario Maps 1-11: http://www.mto.gov.on.ca/english/traveller/map/southindexpdf.shtml
These maps will cover you if you'rere within a 400 km radius of Toronto. The contest has now grown and offers a significant number of pro-am brewing opportunities as prizes. We want e to ensure that pro-am prize winners will be within reasonable driving distance of their pro-am brewing venue.
Registration is required
Every homebrewer who wishes to participate in the Contest must register on the TBW Homebrew Contest Website, complete the online form and pay a $5.00 per entry fee. You may enter up to 10 different beers for the contest. Entry fees are non-refundable. Once you are registered, you will have a login/password to access your profile and entry details. You should also be able to print entry labels. If you are a member of a local homebrew club, let us know. If you are a first time entrant, let us know that too. Registration will open on Wednesday May 1st.
Entering Beers
Complete an on-line entry form for each beer. The entry can be submitted for any BJCP category, If you collaborated with other brewers to make the beer, list their names on the entry form. Every brewer who helped make the beer should be listed. If you are entering as a Conflicted entrant (see below), please indicate this on the entry form.
All entries must be submitted in standard 12oz (approx) amber/brown glass tall neck bottles (free of any labels and distinguishing marks). All other container sizes and types will be disqualified. We require standard size bottles because the entries will be stacked and stored on a pallet in a cooler using standard size beer cases. If the bottles don't fit, they can't be properly stacked and stored. We need to make it easy for participating breweries who allow for drop-offs and give us cooler space as well as for sorting. It also helps keep all entries as anonymous as possible for judging purposes.
Please submit 3 bottles for each entry to cover contingencies such as an off-bottle, a gusher (which are quite common, even in the final round), the need to run-off closely competing entries, or so that we have enough bottles for final round judging should your entry advance. Each entry should have a completed Contest entry form label attached with a rubber band. You should reserve a few extra bottles of each of your entries and keep them cold, just in case we need an extra bottle or two for the final round of judging.
Special Contest Entry Categories for 2013
TBW has added 2 special categories for the 2013 Contest:
Alcohol Challenged
Since session beers have become popular at the moment, we decided to devote a special category to them this year. All "session" beers, under 4 per cent alcohol will be eligible for this category.
Conflicted Entrants (Feedback Only, No Prizing)
If you have an affiliation with TBW, or if you are employed by a brewery or an establishment that participates in TBW, then you must indicate that you are "Conflicted" on the entry form. This will allow your beers to be judged in the contest, and you will receive feedback from the judges, if you wish, but you will not be entitled to win a prize in the contest. Depending on the number of "Conflicted" entries that we receive, we may judge the "Conflicted" beers as a separate group, or the conflicted entries may be judged with the non-conflicted homebrewerentries. This category was added for fun and to open the contest up to homebrewerswho would normally be disqualified. No prizes, just gloating privileges.
Ineligible Entries
Beers produced in commercial breweries/brewpubs are not eligible for the Contest. This contest is about beers brewed by homebrewers using their own homebrew equipment.
Entry Drop-Off Location
The entries must be registered online before dropping off/shipping them. Granite Brewery has kindly offered to be the official drop- off location for this year's contest. This assures that once the beers are received, they will be placed on a skid in their cold room until judging. Granite is located at 245 Eglinton Ave E in Toronto and you can drop the entries off in person at their retail store. [Note: If you are dropping something off, show your thanks by picking something up from their retail store to quench your thirst. For those residing within the GTA, we strongly urge you to drop off your entries in person as this will ensure that your beers are maintained in the best possible condition for judging].
For those residing outside the GTA, courier/postal shipments will be accepted by Granite Brewery, provided that all charges have been prepaid by the entrant, and that no receipt signature is requested. The entries should be well packaged and protected from breakage (i.e., use a sturdy box and line it with a plastic garbage bag and partition/wrap each bottle with sufficient protective packaging material. Please do not use styrofoam packaging peanuts). The package should be addressed to:
Granite Brewery
C/O Chris Glasser, TBW Homebrew Competiton
245 Eglinton Ave E, Toronto, ON M4P 3B7
Note: Entries will not be checked by Granite Brewery staff upon delivery/drop-off. However, If it appears that any of your entries were damaged in transit, we will do our best to contact you so that you can make arrangements to get us replacement bottles in time for judging.
Deadline for Entries
To be eligible for the Contest, entries must be received by 6pm on Saturday June 1st, 2013. Entries received after the deadline will be disqualified.
Judging
Contest judging sessions will take place in in June. First round judging sessions will be led by BJCP certified judges and judging will be based on BJCP guidelines. Some categories may be grouped for judging purposes, where the number of entries warrant. We want to provide more standardized feedback to the entrants using the BJCP forms. Judging forms will be scanned and emailed to the entrants. The first prize winning beers for each category will advance to the final round. The purpose of the final round judging will be to determine the pro-am prize winners. The final round judging will be carried out by brewers from the breweries who have offered the pro-am awards. The final round will not be based solely on BJCPcriteria. The brewers from the breweries that will be awarding the prizes will have other considerations including whether the beer could be brewed at their brewery, on a production or pilot scale. Details on the final round judging session will be announced on the TBW website, once arrangements have been confirmed. A judge who has entered beers into the contest will be screened from judging activity respecting his or her entries. All decisions of judges and TBW are final. Feedback will be provided to the entrant by email, after the contest.
Note: Please be patient on receiving feedback as the contest is operated by volunteers who will endeavour to get feedback to you as soon as they can. If there are hundreds of entries, that can take time.
Prizes
For the first round of judging, winning beers will be awarded 1st, 2nd and 3rd place for each category, or grouped category, depending on the circumstances. Beers awarded 1st, 2nd and 3rd place for each category, or grouped category will be eligible for final round judging. Prizes will be announced on the TBW Website once we are able to confirm prize information with the prize donors. Where more than one brewer is listed on the form, the prize will be awarded to the person who entered the beer.
If the prize is a pro-am brewing opportunity, transportation and accommodation costs are the responsibility of the winner. The prize winner will be expected to follow any direction received from the prize donor, including any requirements to sign waivers, wear protective equipment, or to be available at a specified date/time/location in order to participate in a pro-am brewing session, which may not be negotiable due to brewery production scheduling. TBW will post an announcement listing all of the Contest winners shortly after final judging takes place.
If you are advised by TBW that your entry has advanced to the final round, you agree to promptly furnish TBW with the full recipe and brewing process information, by logging on to your profile and adding the information for the entry. This information will be used by the judges during the judging process and primarily for pro-am prize determination.
Note: Rules may be subject to change and clarification by TBW (if we do change something, we will let you know).